A NEW BOOK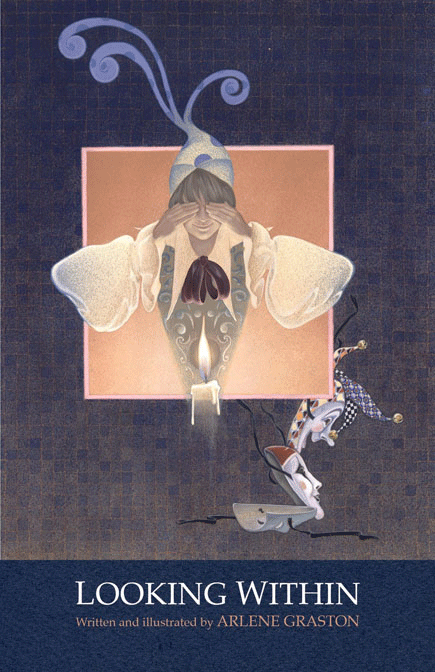 (click on cover to buy or live link in blue)
LOOKING WITHIN is just what I do in my new book. I always look within because my life begins there. I then create artwork and write down the personal stories about my Self that I find living there. All this becomes an evocative book made from the whimsy of a childlike heart trying to make sense of a world believing in "important and very serious" people.
As with all my work, I am influenced and inspired by the sense of being more than human. I honestly don't know why more of us don't begin this journey consciously aware of having chosen to don a costume and invent a persona for a unique adventure. Of course, when you carefully and deliberately limit yourself to being a human body and you can't talk about it normally—reality gets a little slanted.
What's really really interesting is that when the reality you come from, the substance you know you are made of, the power you hold, and the heart you love with, are truths so magnificent, so very very good—that pretending to not be that unlimited Being becomes a challenge.
But … it's only for a little while, for a little human lifetime, and the real challenge is to figure out how to side-step the conformity and let your Inner Light shine without needing any kind of permission or hard-earned study to be who you really are. Dancing with a humanity is a balancing act and not an easy one. I talk about that in the book, in fact, the sorrow over loss of self is often great. I talk about that, too. But the Wonder within you will not be stopped once you've known it, and it shines in the art and sings in the words of this book.
At least it does for me. I really don't know how to talk about my book. Let's just say it's a very special kind of memoir. And it's all true and I'm living it. With emphasis on the Beauty and Joy, and for this reason I share it.
****************************************************************************
The book is on Amazon, in paperback and on Kindle.

All my work is available from my business website:
http://www.nyvisibles.com/
****************************
ONE KISS, continues to touch so many people.  The print is always available. I have not done any new art in the past year, it's been a time of change, renovations of home and work space, and … introspection, which I am beginning to see will be the substance of the new book.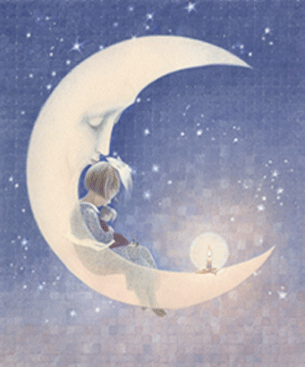 _________________________________________________________________



BE SURE TO CHECK OUT THE  MAGICAL VIDEO USING
MY ARTWORK MADE BY VERY TALENTED CHILDREN IN ODESSA, UKRAINE.  YOU'LL FIND IT AT THE BOTTOM
OF MY "ABOUT ME"" PAGE!   IT'S A TREASURE.
**********************************************************************
WHY DON'T I INVITE COMMENTS?  Well, it isn't because I don't want to hear from you.  I do hope my work will touch you — there is a kind of art, of poetry, that takes us out of the conditional world to our deepest self.  My creative work does this for me, I want to share it.
Wanting you to take time to consider what you find in yourself as you visit my site, is important to me because it is important to you.  Eventually, you may have thoughts to share with me, and my email address is in CONTACTS … but I can tell you this: the most truly important thing to find in this world is the Presence that breathes in silence within ourselves.  It is you who matters when spending time viewing art, not the artist.  Our life-giving imagination nurtures us through contemplation. WHAT we contemplate makes all the difference in the world; don't let this loud culture shut you out from yourself.