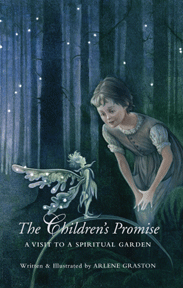 My new book,
"THE CHILDREN'S PROMISE
A Visit To A Spiritual Garden,"
is now available from Amazon.
This is a gentle walk through a different world view.  Spirit is silent; our true nature unfolds in silence, from silence. We are nourished by quiet contemplation. Let the world go for a while.  Come, contemplate with gentle beings and hear yourself.  Click cover for details.
_____________________________________________
I am happy to continue the availability of my new series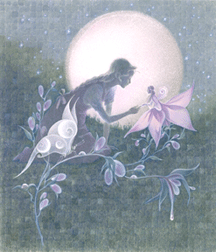 of prints, ONE KISS, which is a big success.  The prints are on my gallery's site, still at a special introductory discount.  Don't miss the opportunity.  http://janekahan.com/one-kiss/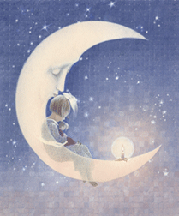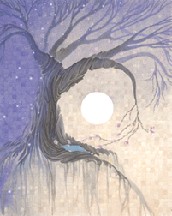 ___________________________________________
DO YOU REMEMBER? Whispers From A Spiritual World ,"
is continuing to make its way
into people's hearts and is available on Amazon and personally inscribed through my gallery at no extra cost.  The combination of words and illustrations is creating such a magical other-world experience. Thank you for telling me how much this work means to you.  It is now also available from iTunes. ___________________________________________________________
Why don't I invite comments?
Well, it isn't because I don't want to hear from you, or that I am indifferent as to whether my work has touched you or not.  I do hope it will touch you. There is a kind of art, of poetry, that takes us out of the conditional world to our deepest self.  My creative work does this for me  … it takes me to the internal place I came from before birth.
Keeping Reality seamless, this work brings meaningful substance to my human life.  It takes me to the place beyond words, beyond speech, beyond chatter.  Nature, certain music, certain poetry by others, do that for me too. Wanting you to take time to consider what you find in yourself as you visit my site, is important to me because it is important to you.  Eventually, you may have words to share, and my email address is in CONTACTS … but I can tell you this: the most wonderful and truly important thing to find in this world is the Presence that breathes in silence within ourselves.  It is in each of us, and it expresses uniquely as us.  It is you who matters when spending time viewing art, not the artist.  Our life-giving imagination nurtures us through contemplation; don't let this loud culture shut you out from yourself.