Back in the day when I was still using…papyrus, I hardly imagined this eBook business.  However, I know that the Universe is only energy, so it isn't too strange to me that our reading materials have now become something rather intangible and cyber-spacey. The stuff I write about fits right in with such a new world.
DO YOU REMEMBER?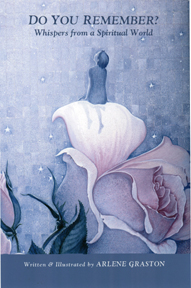 is now available as an eBook from iTunes.  Those of you with an iPad or iPhone can download the book and read it electronically.  This electronic version is the only one I feel does justice to the book.  My material is about the feeling world, and expresses itself through Beauty.  I found (after A LOT of hard work, thank you, Drew!) converting the work for Kindle or Nook readers compromised the intrinsic meaning of the reading.  There's enough harshness in the world; I  don't have to contribute to it by turning the gentle inner world I express into something cold and unfeeling.  I fully believe that the sensual experiences we choose to engage with can deeply influence our awareness of the spiritual connection we have to life.  A book of paper pages with its soft sensual pleasures keeps us closer to something real.  I respect our new technology and use it in many ways…but it does little to truly touch me when I quietly contemplate thoughtful ideas.  A book with paper pages still manages to do that by being a thing more like me: a natural thing, not a mechanical thing.  It's a sensibility thing.  I suspect many of you who love the world I create know what I'm talking about.  Still, in an iPad, the book has retained much beauty and meaning.
It contains many illustrations that, combined with the words,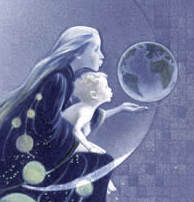 take us to something beyond the ordinary..