PAGE FIVE
As a consequence of what this world experience has been for me, I've chosen a quiet life, to keep the incomprehensible manageable.  One day not so long ago, unexpectedly (but not surprisingly) I made all my memories come alive and simply said, enough!  I know better, I know something more!  And with that enough! a most remarkable question got asked:  Why in the world do we do this? Followed by:  Do we need to do it?  Is there a way not to do it?  Who's in charge?  What, in me, caused me to find myself in this situation?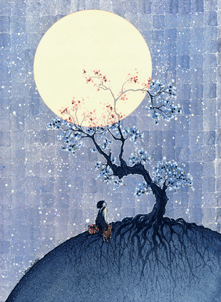 These unforeseen questions have brought me to the place where I now stand.  This is the most daring and meaningful part of my journey. What can mere words say about it?  Nothing, I think.  Some things can only be felt to be known. What is real is the unconditional, the silent and the never brought to form.
I have attempted to share as simply and sincerely as possible the truth of my experiences. I am glad I have done so, for in writing this now after a lifetime of keeping silent, I find myself feeling less isolated in this world. Less isolated from myself.
Thank you for allowing me to share with you.